The true ENTREPRENEUR is a risk taker, not an excuse maker.
What do I do?
I Create Websites & Advertise Social Profiles
I am a graduated computer science student, i have always a great interest in developing and designing websites with creativity and the newest tool and techniques in the market. Working as a top-rated freelancer on websites, i am the right fit for your project. Hire Me now!
Working as an expert Social Media Manager for the last 4 years. I have learned the hidden tactics to maximize the results and growth for your business with the least budget. Spending your money efficiently is my main goal and never to waste a single penny is my priority. I can promote your content through Facebook Advertisement more efficiently for getting more growth and brand awareness.  Here are my skill levels:
Digital Marketing & Advertisement

Web Development & Designing

SEO Improvement

Logo Design & Business Card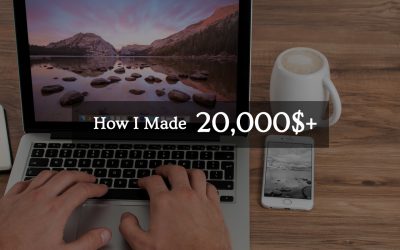 When I was in my teenage years, the only thing I ever dreamed or cared about was just getting out there and start earning so that I can do whatever I want with my life. I wanted total financial freedom. Considering my passion for growth and my level of commitment, I...
Have any queries?
Contact Me Now.
Whether you are looking for an eye-catching website or want to advertise your brand to reach the right audience. Just contact me to get it done OR let me know if you have any questions, i will get back to you asap.
Find Me On Social media